THE BEST MEN by Sarina Bowen & Lauren Blakely
Release Date: January 18th, 2022
THE BEST MEN by Bestselling authors Sarina Bowen and Lauren Blakely is NOW LIVE!
Don't miss out on this enemies-to-lovers, opposites-attract, irresistibly sexy standalone romance between the best man and the other best man!
NOW AVAILABLE
Amazon: https://amzn.to/3nyPIZg
Apple Books: https://geni.us/BestMenApple
Nook: https://geni.us/BestMenNook
Kobo: https://geni.us/BestMenKobo
Google Play: https://geni.us/BestMenGoogle
Audio: https://amzn.to/3tvqlLQ
Narrated by Teddy Hamilton & Jacob Morgan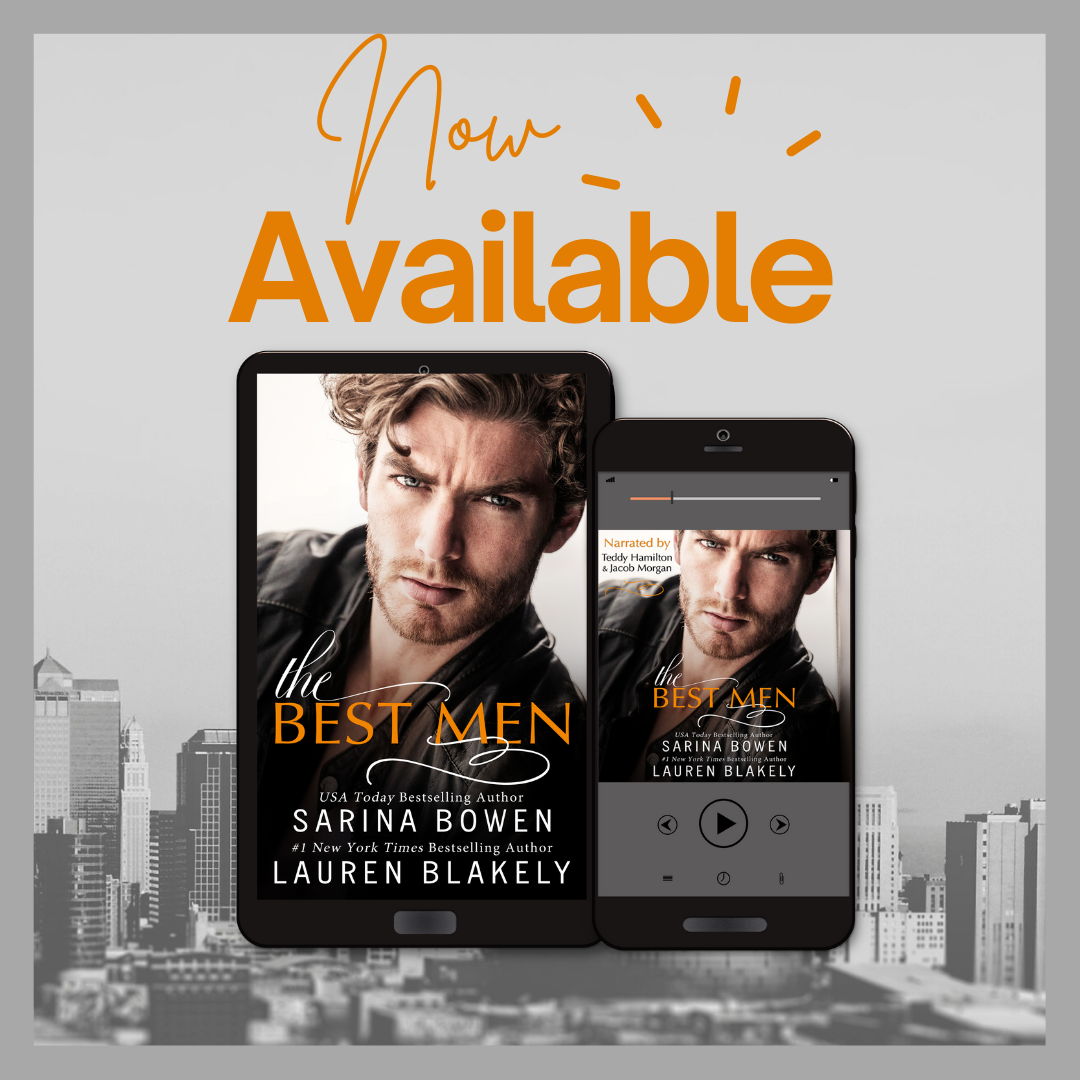 Add to Goodreads:
https://www.goodreads.com/book/show/58790303-the-best-men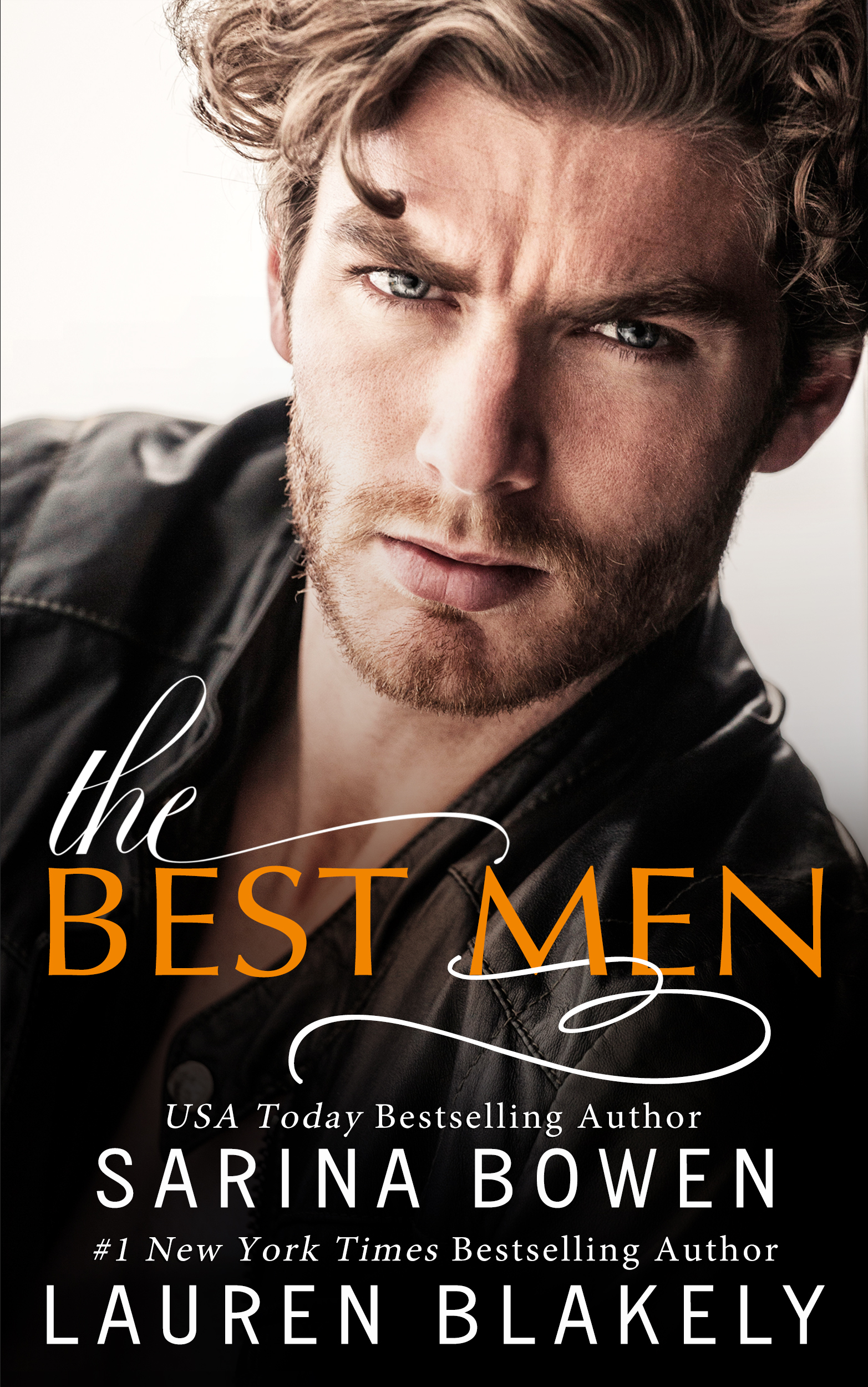 Blurb:
In my defense, I was left alone with a bottle of single-malt and a life-long penchant for protecting my baby sister. Still, that's no excuse to send ten drunk-texts on why her hasty marriage would be a mistake.
If only I had just texted my sister. But nope. I accidentally sent the message to her, her groom, and his super hot wingman.
I also used the phrase "super hot wingman," so I'd like to die now.
Instead, I have to plan a wedding with the aforementioned hottie and share a too-small guesthouse in steamy Miami.
Three days in the sun with the cocky, charming former athlete who likes to push my buttons? Fine, two can play at that let's-infuriate-each-other game.
Until Asher ups the stakes with one wildly sexy suggestion. A no-strings fling, then I go back to my single dad life in New York, and he returns to his star-studded one.
Sign me up.
But the more nights I spend with the other best man, the more I want days too, and that just can't happen. Especially when I find out the real reason why…
Contents Include: First times, a secret to-do list, champion-level flirting, fast cars, #eggplants, and two men who look good in formal wear.
About Lauren Blakely:
A #1 New York Times Bestselling, #1 Wall Street Journal Bestselling, and #1 Audible
Bestselling author, Lauren Blakely is known for her contemporary romance style that's
sexy, sweet, and witty. She also writes USA Today bestselling LGBTQ romance.
With fourteen New York Times bestsellers, her titles have appeared on the New York
Times, USA Today, and Wall Street Journal Bestseller Lists more than 100 times, with
more than 55 titles on the USA Today Bestsellers list alone. She's sold more than 4.5 million books. A Brown University graduate, Lauren likes dogs, cake and show tunes and is the vegetarian at your dinner party.
Connect w/Lauren:
Website: laurenblakely.com
NL Signup: http://laurenblakely.com/newsletter
Facebook: http://www.facebook.com/LaurenBlakelyBooks
Instagram: http://instagram.com/laurenblakelybooks
Twitter: http://twitter.com/LaurenBlakely3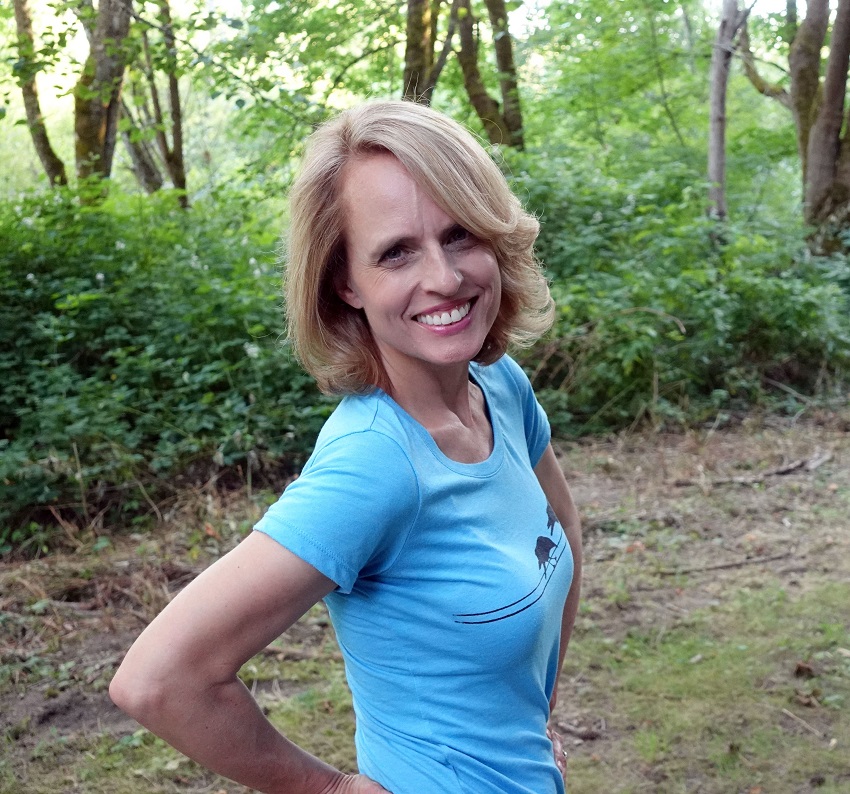 About Sarina Bowen:
Sarina Bowen is the award-winning author of more than thirty contemporary novels. She has hit the USA Today bestseller's list nineteen times and counting. Formerly a derivatives trader on Wall Street, Sarina holds a BA in economics from Yale University.
Sarina is a New Englander whose Vermont ancestors cut timber and farmed the north country since the 1760s. Sarina is grateful for the invention of indoor plumbing and wi-fi during the intervening 250 years. She lives with her family on a few wooded acres in New Hampshire.
Sarina's books are published in over a dozen languages on five continents.
Connect w/ Sarina:
Website: https://sarinabowen.com/
Newsletter Signup: https://sarinabowen.com/signup
Facebook: https://www.facebook.com/authorsarinabowen
Instagram: https://www.instagram.com/sarina.bowen/
Twitter: https://twitter.com/SarinaBowen