THE TRYST by Lauren Blakely
Release Date: April 5th
Genre/Tropes: Ex-boyfriend's dad / Totally forbidden romance / Dirty talking alpha hero / Single Dad / Age-Gap / Age-Gap
Cover Designer: TE Black
Photographer: Wander Aguiar
Model: James R.
DOUBLE COVER HOTNESS!!!
THE TRYST, an all-new forbidden romance, by #1 NYT bestselling author Lauren Blakely is coming to KU and audio on April 5th!
What to expect from THE TRYST:
Ex-boyfriend's dad
Totally forbidden romance
Dirty talking alpha hero
Single Dad
Who's also loyal, devoted and loves to take care of his woman in and our of bed
A strong, bold, sex positive heroine who goes after what she wants in life
Lauren also decided to surprise us and reveal the cover for THE TEASE, an all-new, father's best friend, off-limits romance coming this fall!
Both books are available for pre-order, so make sure to pre-order these all-new standalone forbidden romances TODAY!
THE TRYST
✦ Amazon ➜ https://amzn.to/3K4Du6C
✦ Audible (COMING SOON) ➜ http://www.subscribepage.com/LaurenAudio
(Vanessa Edwin and Teddy Hamilton narrate this emotional, sexy, age-gap romance!)
THE TEASE
✦ Amazon ➜ https://amzn.to/3llKmCu
✦ Audible ➜ Sign up for my audio newsletter to receive news on this title!
http://www.subscribepage.com/LaurenAudio
Add to Goodreads
The Tryst: https://www.goodreads.com/book/show/62702408-the-tryst
The Tease: https://www.goodreads.com/book/show/68006521-the-tease
THE TRYST
Some men are just off-limits. Like your ex-boyfriend's father.
But when I met the sexy, powerful older man shortly after my business school graduation, he was simply the seductive stranger I wanted to notice me, and he sure did.
Fast forward a few months later, when my college ex – now a good friend – introduces me to the person he looks up to most…his father.
The man I spent that one hot night with.
I should stay far away from the commanding business mogul. But my ex and I are planning a charity fundraiser that involves late nights at his dad's penthouse in Manhattan.
Nights where he can't stop looking at me with desire in his eyes that matches my own.
I try to resist him, playing the good girl in the city…mostly.
He's the perfect gentleman…until he comes knocking on my door and tells me exactly what he wants to do to me.
And I say yes.
Stealing nights with him like this is supposed to be wrong, but it feels so right. And when he saves the day to protect his son at the fundraiser, my heart wants him as much as my body does.
Can we ever be more than just a tryst?
THE TEASE
Every rule-following girl knows some men are just off limits. Like, say, your dad's best friend.
I'm a rules girl, so I haven't even dared to fantasize about the enigmatic, gorgeous man I've known for years.
The man has taken trips with my family. He attended my brother's wedding with his wife.
Then she leaves him, and I desperately want to say she never deserved you.
A good girl wouldn't say that though. And she wouldn't say please do bad things to me.
But when I receive an invitation one night to an exclusive, private party that caters to my after dark desires, I find him there, looking at me with sin in his smoldering eyes.
Time to break all my good girl rules…
NOTE: This book will likely release in September rather than November!
About Lauren Blakely:
A #1 New York Times Bestselling, #1 Wall Street Journal Bestselling, and #1 Audible
Bestselling author, Lauren Blakely is known for her contemporary romance style that's
sexy, sweet, and witty. She also writes USA Today bestselling LGBTQ romance.
With fourteen New York Times bestsellers, her titles have appeared on the New York
Times, USA Today, and Wall Street Journal Bestseller Lists more than 100 times, with
more than 60 titles on the USA Today Bestsellers list alone. She's sold more than 5 million books. A Brown University graduate, Lauren likes dogs, cake and show tunes and is the vegetarian at your dinner party.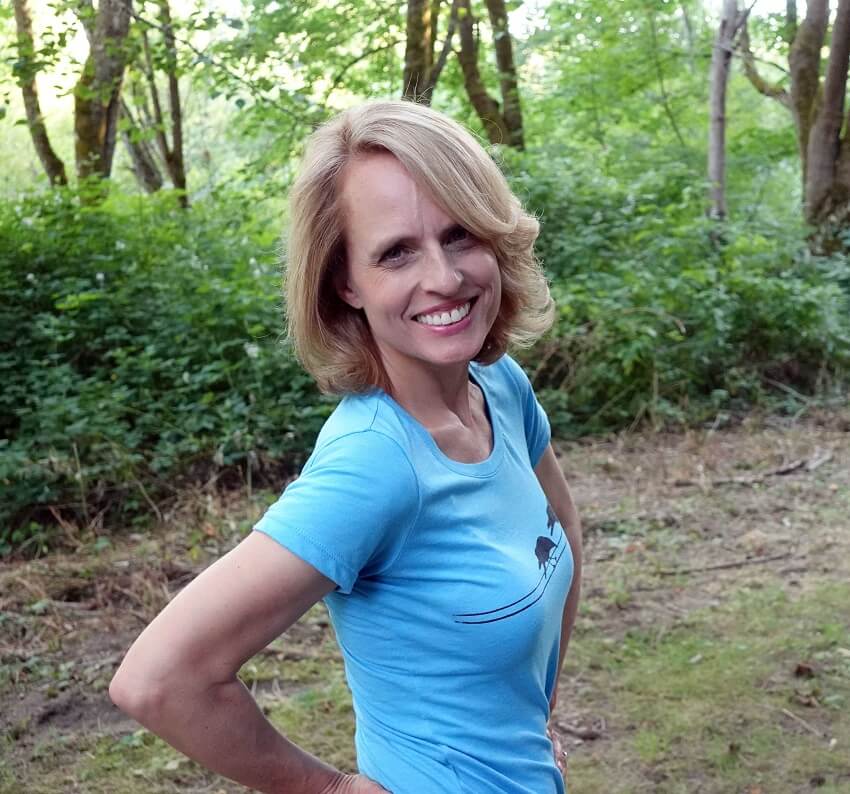 Connect w/Lauren:
Website: laurenblakely.com
NL Signup: http://laurenblakely.com/newsletter
Facebook: http://www.facebook.com/LaurenBlakelyBooks
Instagram: http://instagram.com/laurenblakelybooks
Twitter: http://twitter.com/LaurenBlakely3