The Owner by Xavier Neal
Release Date: February 24th
Genre/Tropes: Hockey Romance, Sports Romance, Drunk Marriage, Office/Workplace Romance, Older Woman/Younger Male Romance, Surprise Pregnancy Romance
The Owner by Xavier Neal is NOW LIVE!
GRAB THIS ALL-NEW SPORTS ROMANCE TODAY!
Amazon: https://amzn.to/3IsG7Nt
Amazon INTL: https://geni.us/hOJ3Ms
Add to Goodreads: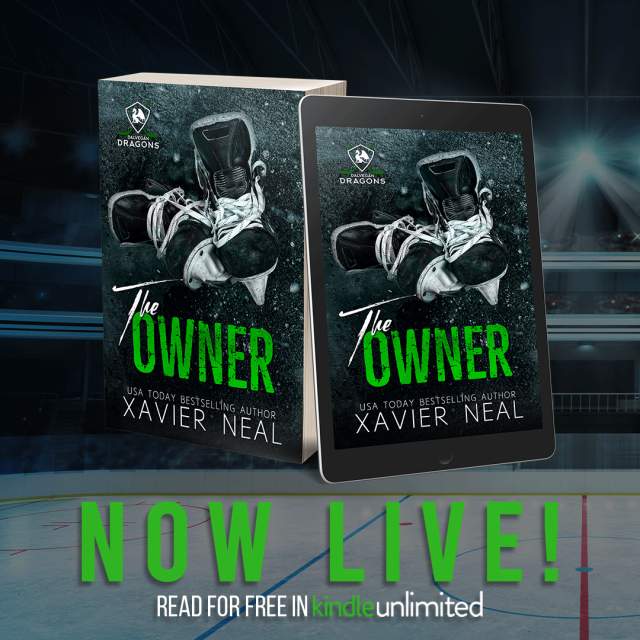 Blurb:
What happens in Vegas stays in Vegas…
That's true unless your new husband – who is much younger than you by the way – doesn't actually want a divorce when you both sober up.
Or, of course, if you get pregnant – the last thing you need right after becoming the new GM to a failing pro hockey team.
I guess you could say this year won't be easy.
Especially for me, the owner.
About the Author:
Xavier Neal is a best-selling romance author who enjoys hopping from sub genre to sub genre like a game of Hopscotch she can't resist.
In between writing, she loves to read (everything from romance to self improvement books), watch movies (old and new), eat too much Tex-Mex (her Chuy's t-shirt collection is out of control), and watch AHL hockey games LIVE (preferably against the glass whenever possible).
She currently resides happily in Texas with her bearded husband "Lumberjack" and their two fur babies.
Connect w/Xavier:
Website: https://www.xavierneal.com
Facebook: https://www.facebook.com/XavierNealAuthorPage
Twitter: http://twitter.com/xavierneal87
Instagram: https://www.instagram.com/authorxavierneal
Goodreads: https://www.goodreads.com/author/show/4990135.Xavier_Neal
Amazon: https://amzn.to/2KAOA4z
Bookbub: http://bit.ly/2KA7tEW
NL Signup: https://www.xavierneal.com/newsletter